News
Company News
Shoe Repair Materials Export to Cameroon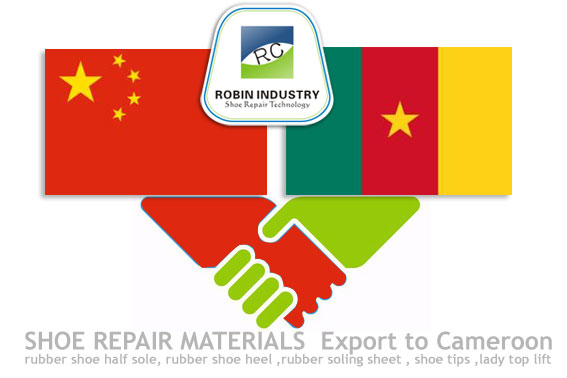 An importer from Yaounde, Cameroon, who wants to make his own brand of rubber shoe half sole, rubber shoe heel and rubber soling sheet and shoe tips and lady top lift in his country.
he wants to make his brand in Cameroon like France TOPY, Italy VIBRAM, after nearly two years communication and mold confirmation, the chief of import visited our factory to discuss mold and production issues in Aug & in the end of Oct 2016,our company provide a professioal service and competitive prices, and finally confirmed the first order of one container rubber shoe repair materials, in the same time both side signed distribution of rubber shoe half sole & rubber shoe heel & rubber soling sheet in Cameroon, we welcome all customers from around the world to visit our factory and negotiate business.


ROBIN INDUSTRY CO.,LIMITED
Tel: +86-571-85241732 | Mobile: +86-15372408270
E-mail: lisa@robinindustry.com | robinindustry@hotmail.com
Add our WhatsApp or WeChat : +86-18268819406 | Add our Skype: robinindustry
Website: www.robinindustry.com
Office Add: #1201, building 2, Hailian Cloud Clients, Beisha Western Road, Yuhang District, Hangzhou, Zhejiang, China .
Contact Us
Mob: +86-15372408270
Tel: +86-571-85241732
E-mail: lisa@robinindustry.com
Add our WhatsApp or WeChat : +86-18268819406
Add our Skype: robinindustry
Office Add: #1201, building 2, Hailian Cloud Clients, Beisha Western Road, Yuhang District, Hangzhou, Zhejiang, China