Products
Key Cutting Machine
Q39 Key Cutting Machine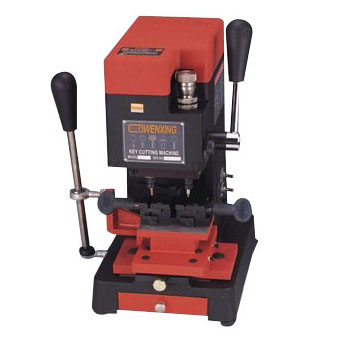 Q39 Key Cutting Machine
■1. Product Description:
The Q39 key duplicating machine is designed with an innovative and accurate positioning ring, allowing operators to achieve rapid and repeated replacement of various tools, The key duplicating machine guide pin ensures high accuracy the duplicate keys.
it can duplicate all kinds of concave keys , wave-shaped key, columniform key.
It is equipped with rigid bracket ball-bearing mechanical device, The extended main cutting shaft enables it to endure the motive power during key cutting.
1.The plastic parts are assembled without gaps, which is connected by split line a looks very perfect.

2.The cover is made of ABS material, the surface with high hardness, good chemical resistance, heat and corrosion resistance and impact strength.

3.There is no any flash burr on the cover, the surface is very flat and nice.

4.The key blade is made of copper and processed by vacuum heat. It becomes more resilient and easy to cut.

5.We produce it by high-precision milling machine and the size is very precise.

6.No recycle material.

7.The blade won't rust and scratch hand, the overall looks noble.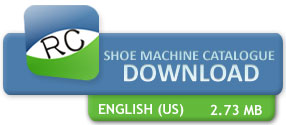 ■2. Sminilar Products:

■3. Services:
Ⅰ, ROBIN INDUSTRY WHOLESALERS SERVICES
To meet the high demands of the international guests, ROBIN INDUSTRY improve more product line of shoe repair & footwear,and all products are reasonalbe in price, ROBIN INDUSTRY provide more diversified services, it had help customers to save more time, and full win the trust of customers.
ROBIN INDUSTRY provide professional Technique with attractive price, so we won the trust and praise of many wholesalers & dealer from all around the world.
Ⅱ, ROBIN INDUSTRY OEM SERVICES
We welcome your OEM order. We have OEM customer with products being sold in USA, UK, Canada, Poland, Mexico,Saudi Arabia, Australia, South Africa, Nigeria,Singapore, Kuwait, Sri Lanka,Oman,Cameroom and etc, . The OEM service we provide will suit all different type of needs the customer has.
Contact Us
Mob: +86-15372408270
Tel: +86-571-85241732
E-mail: lisa@robinindustry.com
Add our WhatsApp or WeChat : +86-18268819406
Add our Skype: robinindustry
Office Add: #1201, building 2, Hailian Cloud Clients, Beisha Western Road, Yuhang District, Hangzhou, Zhejiang, China